Open Call for Youth Exchange "3D-Next Generation"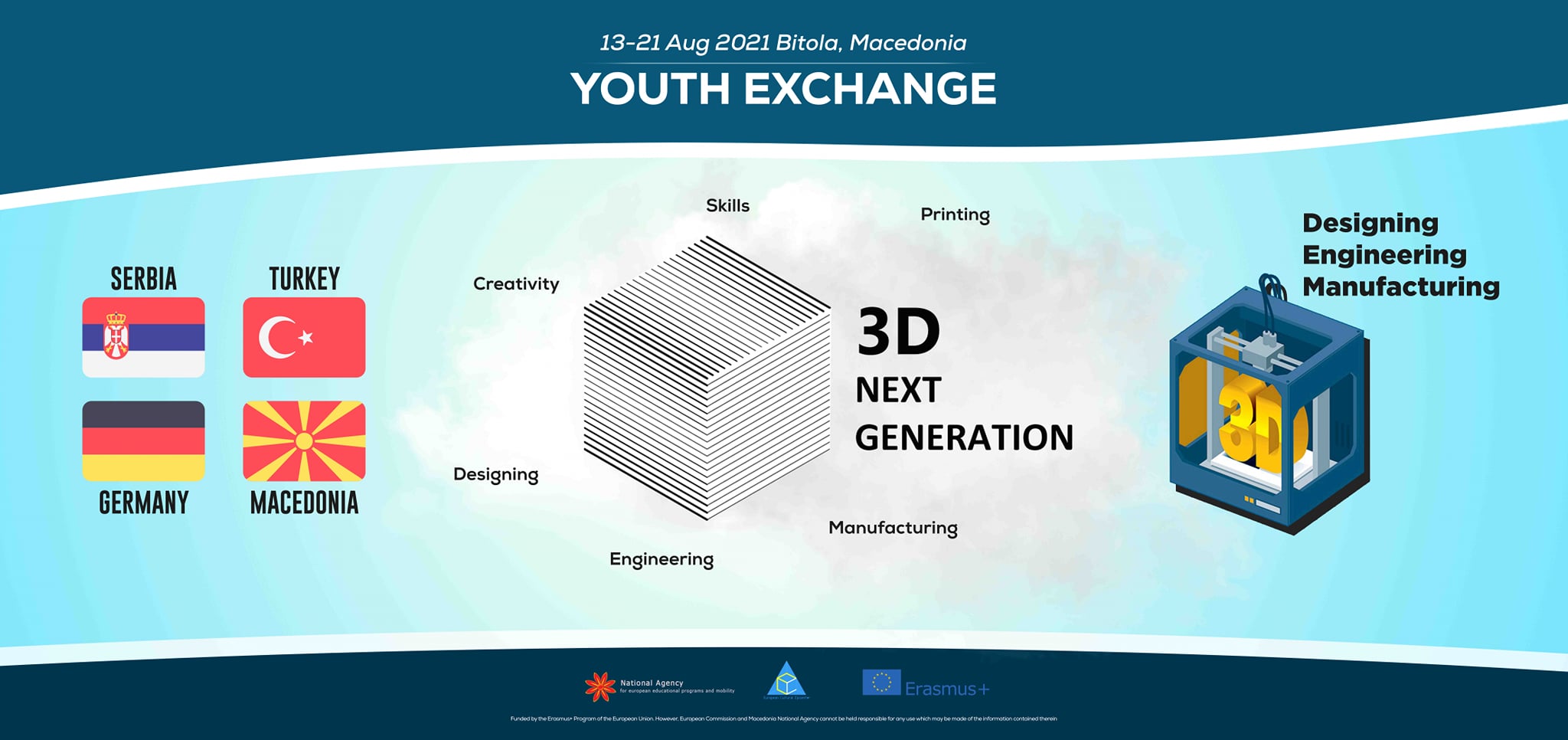 Erasmus+ Youth Exchange
13-21 August 2021 I Bitola, N.Macedonia
🖨 Title: "3D – Next Generation"
🌏 Where: Bitola, Macedonia
📅 When: 13-21 August 2021
🪑 Available places: 30
🙋‍♀️🙋 Profile: Young people age 18 – 30 willing to learn the basics for 3D printing.
EUROPEAN CULTURAL EPICENTAR Bitola, is searching for last participants from Macedonia, Serbia and Germany for Youth Exchange in the frame of Erasmus+ programme.
The project "3D-Next Generation" in general promotes European values, social cohesion and civic engagement in multicultural work environments. The project aim to tacklie the causes of unemployment, poverty, to improve education and increase social inclusion. Through the youth exchange the project promotes mobility for all participants and provide an opportunity for learning to improve the level of competencies and skills of the young people in the area of ICT as well as to foster quality improvement and innovation in education through transnational cooperation.
Costs for food and accommodation will be covered by the host organisation, travel cost 100% up to 275 euros.
For more information and how to apply contact us on: project.eke.macedonia@gmail.com