CALL FOR PARTICIPANTS for YOUTH EXCHANGE "GREEN VOICES OF EUROPE" in LUGO, SPAIN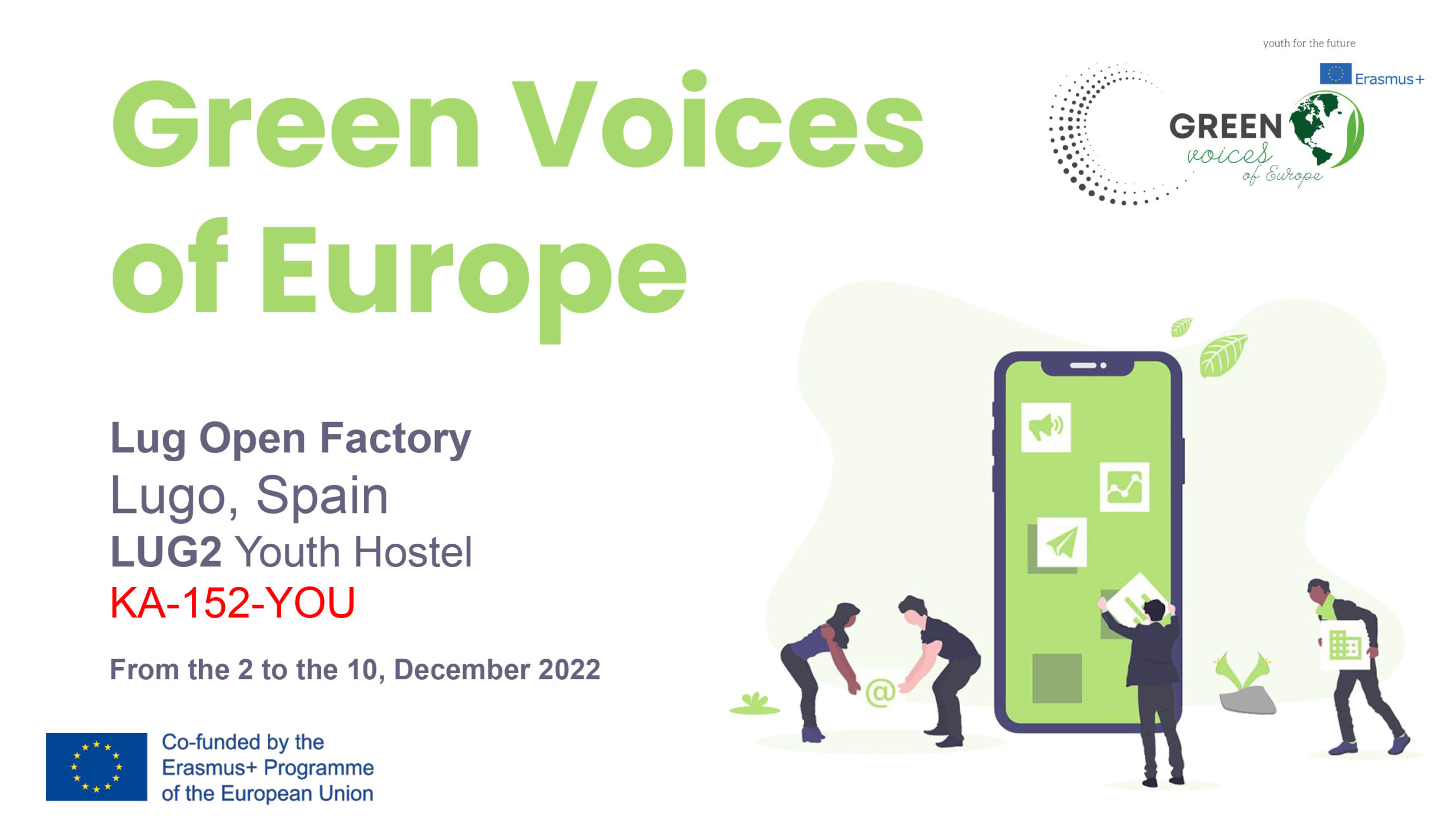 Dates: 02.12.2022 – 10.12. 2022
Venue: Lugo, Spain
Open for young people from 18 to 30 years old
What is the "Green Voice of Europe"?
Youth Exchange that is funded by the Erasmus+ program that will bring young people, aged 18-30 years, to spend a short period outside the country, with the opportunity to meet new people, develop new skills and learn from each other. All costs for accommodation and during the exchange will be covered by the organizer, travel expenses in the amount of up to 360 euros will be refunded by the organizers during the exchange.

The aim of the youth exchange "Green Voices of Europe" is to encourage young people to change and make climate the right approach to change for Europe, according to the 2030 Agenda. In addition, the goal of the exchange is to connect young people in new civic and social skills, including those related to active participation in the community.

Participants:
The total number of participants is 5 (4 participants and 1 youth leader)
Young people between 18-30 years old,
who are:
Responsible and dedicated
Have respect for others and are interested in learning about different things
Want to share their personal experience
Want to learn new skills and face new challenges
Be able to converse in English
Show interest and motivation for creating a positive impact in their community

Where?
The exchange will take place in Lugo, Spain, with hostel accommodation from 2nd to 12th December 2022.
Application deadline: October 20, 2022
Selection on October: 25 2022
Preparatory meeting: October 28, 2022 – 5:00 p.m
Organization of transport and purchase of tickets for Spain: 01.11.2022
More info about the project: InfoPack