Review on "Sport @ Street" Mid-Term Meeting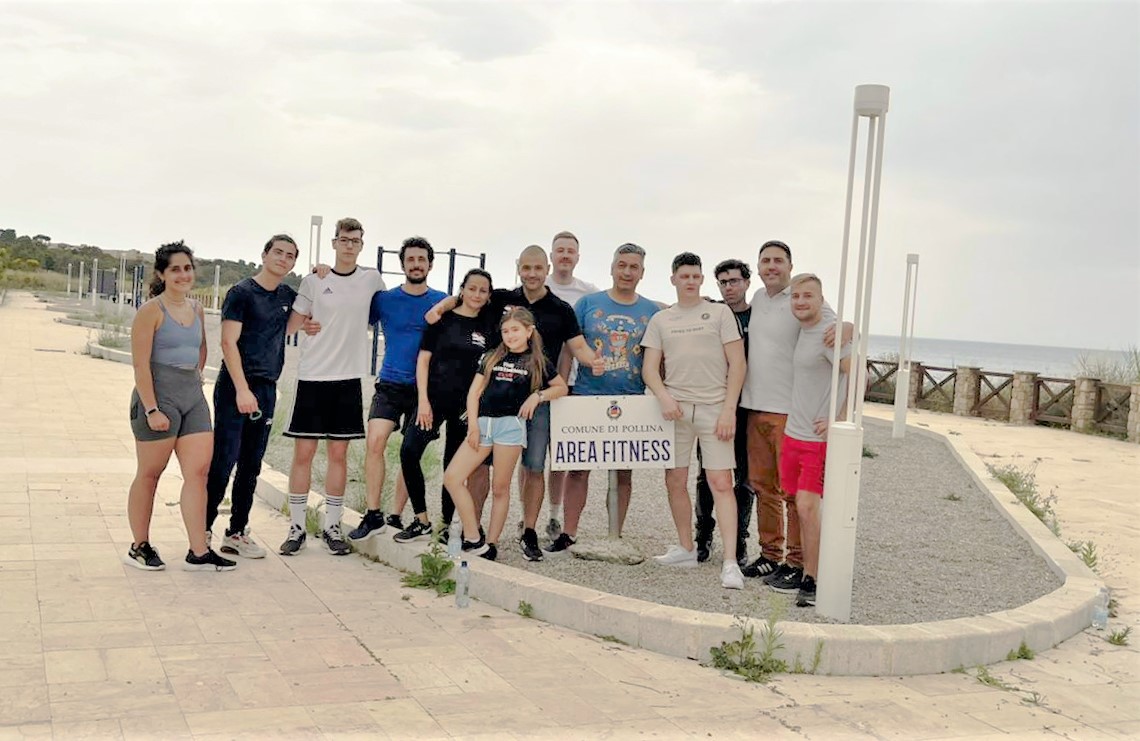 Erasmus+ Sport Activities Project, Mid-Term Meeting
27-28.05.2022 Tusa, Italy
This Project has been coordinated by European Cultural Epicenter Bitola (North Macedonia), along with 4 other partner organizations: The Calisthenic Club (Netherlands), Street Warriors (Latvia), Champions Factory (Bulgaria) and the New Horizons Association (Italy). The project is funded by the Erasmus + Sport and promote "Street Workout" as a healthy lifestyle involving people of all ages and backgrounds through better training planning. The street workout is a calisthenics workout which indicates a series of exercises in which there are no specific tools and where the weight to make your body work is provided by the body itself.
After the meetings and study visits already held in Amsterdam (Netherlands) and Riga (Latvia), the meeting in Tusa (Italy) offered an opportunity to review the activities so far and the numerous street workout events carried out over the previous months in all the partner countries of the project with large participation of young people and adults included.
On Friday morning the partners were engaged in a training session, while in the afternoon there was a meeting with the Municipal Administration with which the Italian partner organization New Horizons has collaborated for a long time. The representatives of the partner organizations were welcomed by the Deputy Mayor, Angelo Tudisca, at the council chamber of the Municipality. After a brief excursus in the historic town of Alesina, we talked about the projects for the construction of a street workout facility in Tusa, benefiting from the presence of expert organizations in the sector who have provided valuable advice on how to create inclusive and multifunctional fitness areas. Finally, the Deputy Mayor underlined how sport plays a fundamental role in daily life and all partners during their interventions, reiterated the role of sport as a vehicle for participation and social cohesion as well as a tool for psychophysical well-being and prevention.
As we proceed with the activities in fall this year we have planned out next activity in Bitola (North Macedonia) where a training session is planned for the project staff, but above all for the members of the local community who want to join, considering that there is enough space for participants.
More about the project aims and objectives as well as the time frame of all planned activities find here: