Review on "Digital Youth Work – Past, Present, Future" Training Course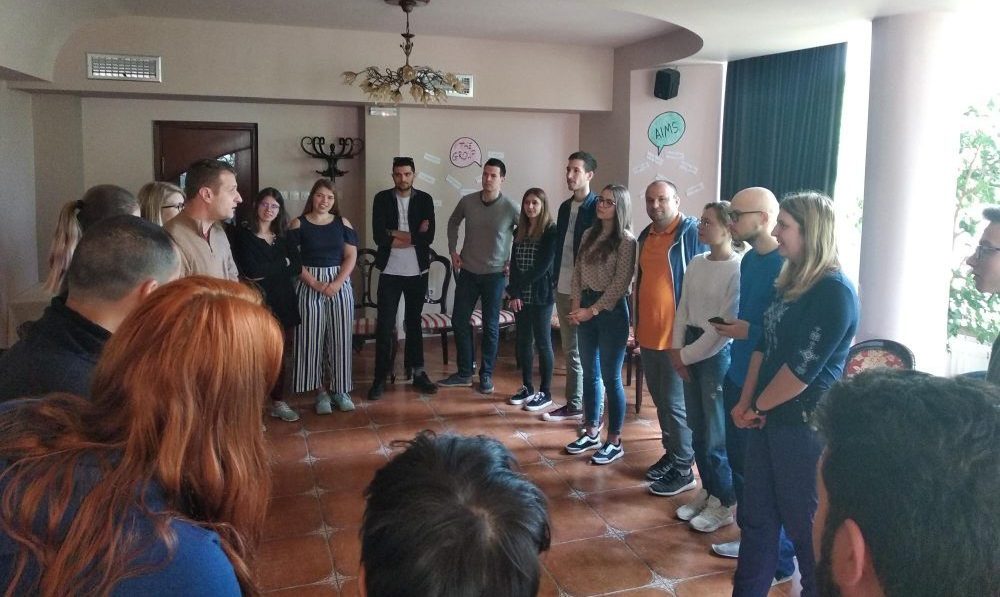 Erasmus+ Training Course
8-16 May 2019 | Bitola, N.Macedonia
From 09.05 to 16.05.2019 EKE Bitola was an organizer of the training course "Digital Youth Work – Past, Present, Future" which was held in Bitola. At the training were participating 27 young people, mainly youth wokrers, from Macedonia, Czech Republic, Estonia, Greece, Lithuania, Slovenia, Spain and Slovakia. The purpose of the training was to raise the awareness of young people about the importance of digital competencies and help them to implement them in their work as youth workers.
Young people in Europe spend an increasing amount of their time consuming digital media (video streams, messaging, blogs or social media). However, there is an obvious lack of competences of young people to use many online platforms for learning instead only for leisure and entertainment. These tools can provide a place for young people to learn, to share their experiences, to exchange their views, to have fun with their friends and to actively participate in society.
Creating mechanisms for developing the digital competencies of young workers, their ability to acquire competencies related to non-formal education, understanding the process of using online learning platforms such as Moodle, Coursera, Zoom, EdX, understanding the meaning and potential of Online learning, and how to make their activities more accessible to young people in their local community were the specific objectives of the training course.
For achieving the training goals were uses various methods of non-formal education. Participants were introduced to digital tools such as Kahoot, Actionbound, Mintimeter and Prezi. Also they had a chance to prepare and organize webinars, so they would be able to use them in their future work. Participants improved their professional competences as youth workers, facilitators and educators leading to better quality of their work and activities in favour of their learners, gained a broader understanding of practices and systems in the field of youth work in the online sphere. They increased their motivation and satisfaction in development and implementation of ongoing and future educational activities by using online platforms, they increased their ability to address the needs of the disadvantaged young people from their local communities through online tools, and gained necessary digital competences in order to develop and implement various educational activities by using different online learning platforms.