Open Call for Training Course "Writing Instead of Fighting"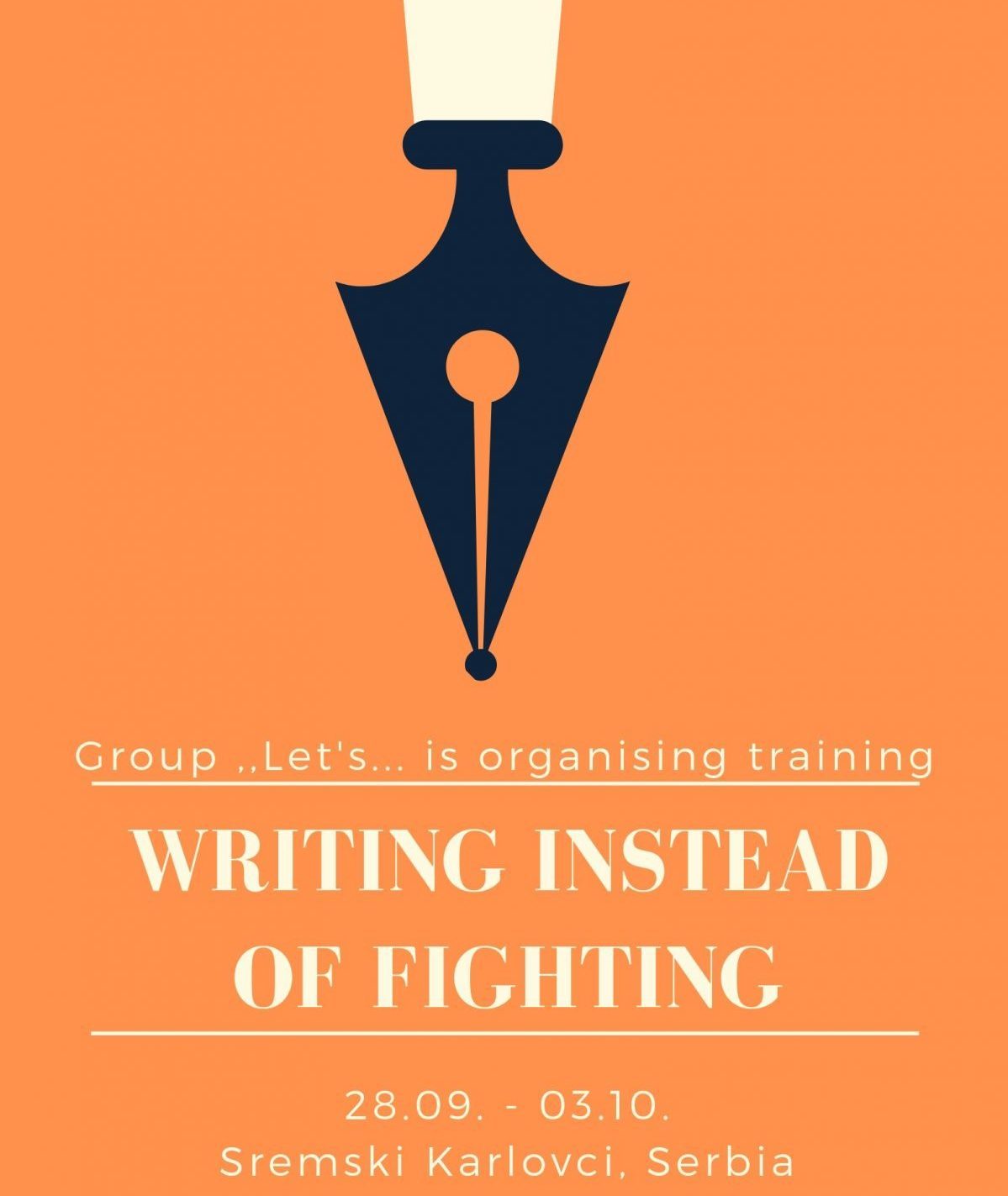 Council of Europe Training Course
28 September – 3 October 2019 I Sremski Karlovici, Serbia
Open call for participants the Training Course "Writing instead of fighting" that will be implemented in Sremski Karlovici in Serbia in the period between 28 September and 3 October 2019.
The training course will cover, explore and discuss topics such as: extremism, fascism, peace and reconciliation, identity, etc. During the training course will be used comibined methodology inclusing: group discussions upon selected literature and books, visualisations and theater performances and plays. As an end product from this training course will be a performance created from the participants.
The target group of the training course is young people aged 18-30 engaged as youth workers, facilitators or other forms of involvement in youth work from Macedonia, Bosnia and Herzegovina and Serbia, with particular focus to those working with different marginalized groups.