"Do-It-Together" Study Visit Review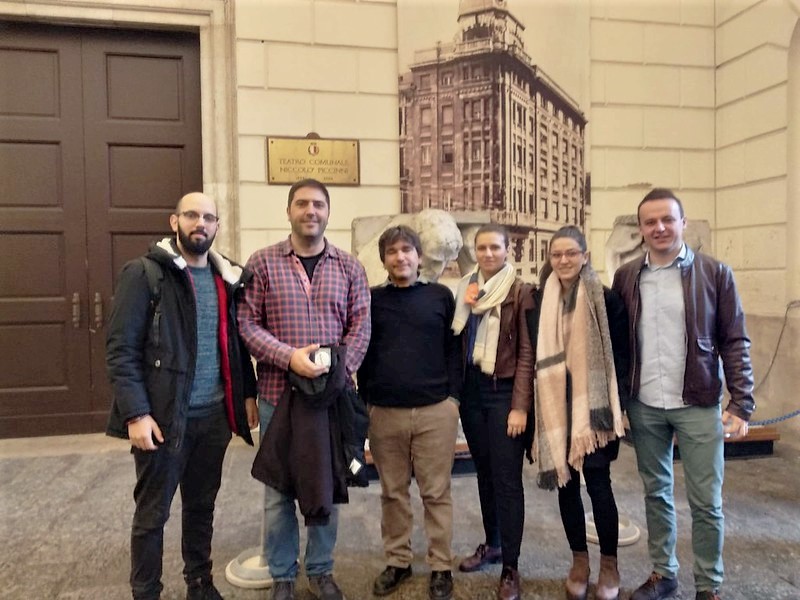 Erasmus+ Study Visit
11-15 November 2019 | Bari, Italy
From November 11 to 15 in Bari, Italy was realized a study visit "Do-It-Together" organized by EKE Bitola which was attended by 4 participants, all representatives of different sectors in the civil society in our country.
Within the study post, the partner organization Spazio13 shared the practices with which, in cooperation with the Municipality of the city of Bari (Comune di Bari), they successfully created and implemented urban regeneration programs. During the study visit, participants learned more about the process of reactivating empty buildings, recognizing creative ideas to prevent abandoned spaces from declining as well as good examples of involvement and participation (co-creation with the municipality, contribution to society).
This project aimed to raise awareness of unused buildings and industrial factors, occupied green areas, unsafe areas. Also, this project tried to stimulate passive citizens and inefficient urban communities in order to reduce the lack of collective responsibility, lack of political will, unemployment, poverty and emigration.
The impact achieved by the implementation of this project is the activation of an urban laboratory for social innovation that will serve the communities, promoting opportunities for conversion of abandoned buildings through a collective path for self-construction with residents, promoting a common network in the neighborhood, composed of associations, professionals, institutional, economic and research capable of playing an active role in the regeneration process, creating employment training opportunities, developing a model that can be applied as a solution to social challenges, involving citizens and civil society.
We believe that this project will cause integration of the processes of urban change, active involvement of the youth component and local networks, enabling the residents to participate in the processes through mechanisms for cooperation between them and the institutions.
In addition, photo gallery from the study visit.