Review on "Imprenditori Di Idee" Youth Exchange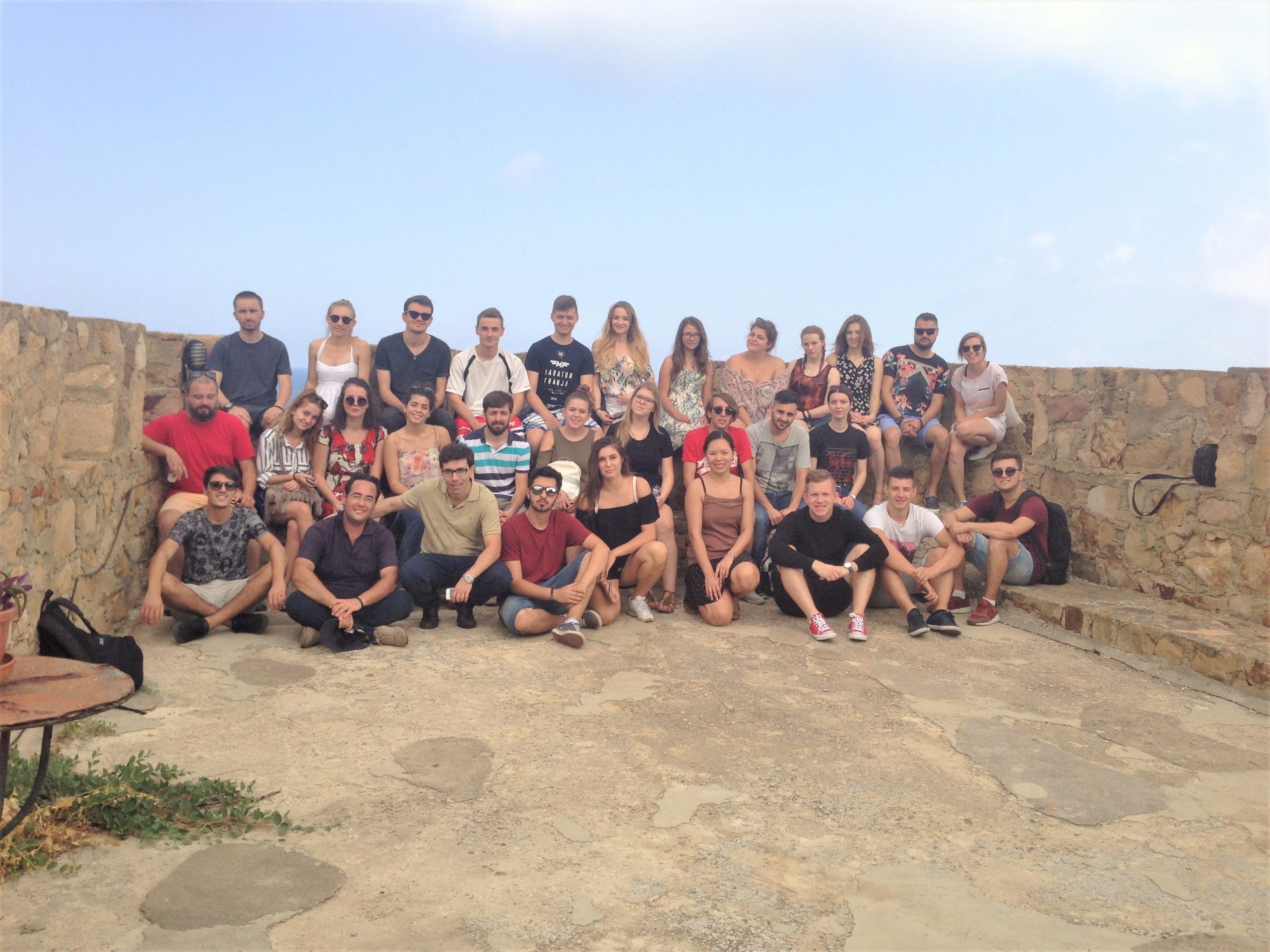 Erasmus+Youth Exchange
13-19.9.2017 I Tusa, Italy
The Imprenditori di Idee project was a youth exchange involving 30 (mostly 18-25 years old) participants from Italy, Romania, Slovenia, Poland and Macedonia organized by the New Horyzons organization from Italy as Coordinator along with its partenr organizations. The project took place in Tusa (ME), a small ancient city of 3,000 inhabitants, located between two of the most important Sicilian cities (about 90 km east of Palermo and about 140 km west of Messina). The beautiful and diversified environment offered a rich learning environment to stimulate intercultural dialogue and new ideas between the different groups participating in the project.
The project theme was youth's social entrepreneurship as an employment solution to youths, as well as an important development catalyst for the local territory. In doing so, young people were involved in several key debates on the topic of youth initiative, the need of job-creating mindset, and the link between traditions and innovation.
For a week, the participants had a chance to look at the matter in question from different angles following three well-defined phases. The first two days were dedicated to in-house workshops and learning sessions as to prepare the knowledge and brainstorming base for participants. The next three days involved field trips and study visits to analyze the local territory and witness what local businesses are doing. In particular, they got to visit three successful businesses: an organic agricultural firm, a historical blacksmith enterprise, and a successful hospitality structure. For the last two days, participants provided their opinions and feedback on the three businesses studied, as well as suggestions for local development.
Goals:
Improve key competencies and self-esteem among young people
To stimulate ideas for community development models based on traditional resources and new dynamic elements
To encourage the social spirit and competencies of the entrepreneur
To increase the mobility of young people from less developed areas.
Impact:
Following the Youth Exchange participants increased their active participation in the society, developed new competences, ideas and most importantly the can-do spirit. The organizations are implementing new projects in the frame of Erasmus+ with the topic and involved more young people with fewer opportunities. This project represented a clear opportunity to foster an entrepreneurial culture among youth to wider public, as well as participative culture in Tusa. Longer-term benefit was that within the partnership the cooperation was reinforced, organizations are continuously working on new project proposals under EU-funded programs.