Review on "Without Illusion, Let's act for Gender Inclusion" Training Course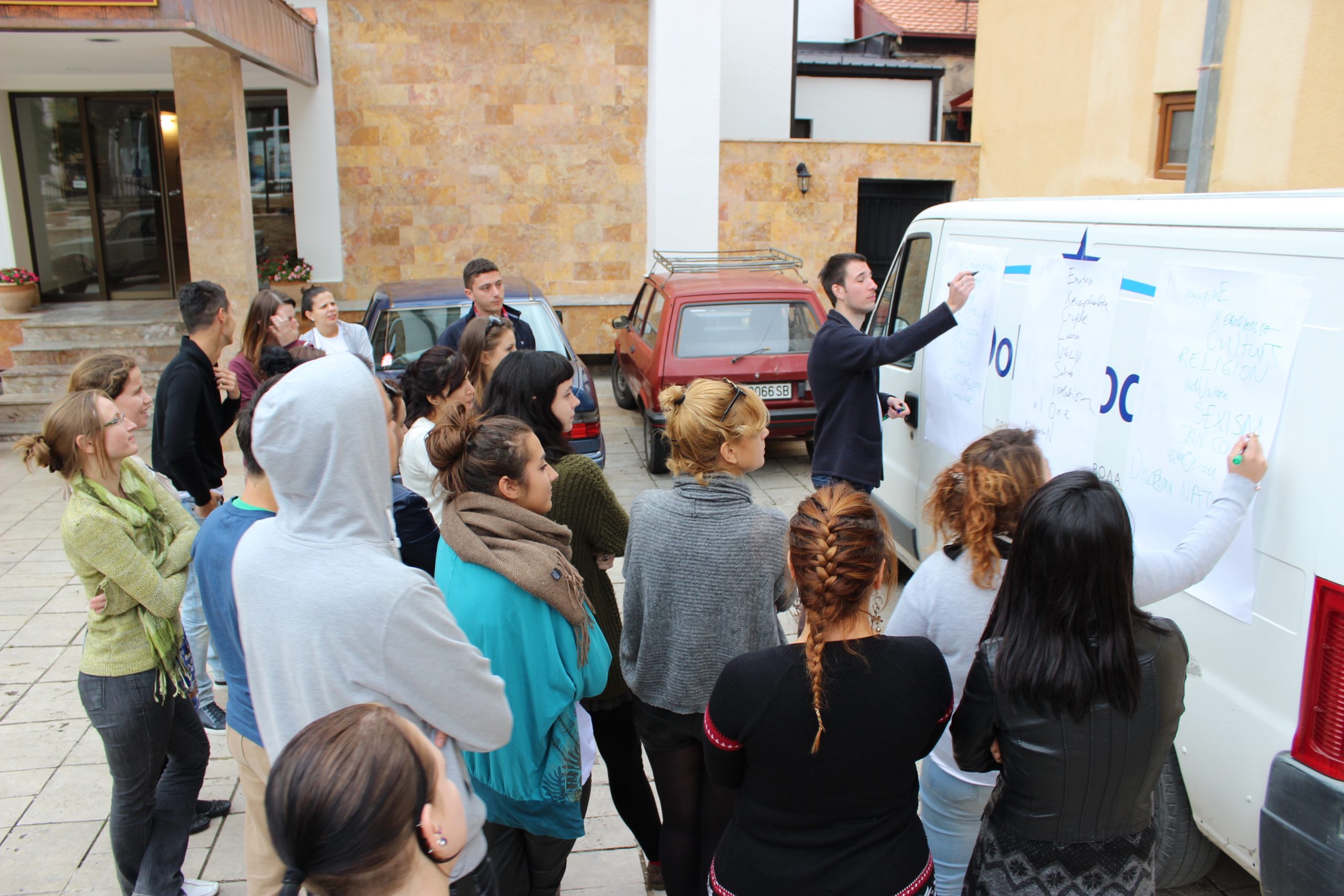 Youth in Action, Training Course
07-15.10.2013 I Kratovo, Macedonia
The event was оrganized by Greater Manchester Youth Network from Great Britain, in which EKE Bitola took an active part in the organization and implementation of the activities and the workshops. The training was attended by 19 participants from Great Britain, Macedonia, Germany, Albania, Turkey, Romania, Bosnia and Herzegovina and Serbia.
The training brought together young people from Europe who had the opportunity to expand their knowledge on gender issues by meeting people from different cultures and sharing their experiences and views.
The purpose of this training was to raise awareness of gender reality / inequality and to develop concrete answers to strengthen gender inclusion. The theme of the training course was to raise awareness about the gender reality/inequality and develop concrete responses for empowering gender inclusion. The idea of ​​the training course was to promote solidarity and tolerance among young people in order to foster social cohesion in the European Union.
The objectives of this project were:
To understand human rights and the complexity of gender inequalities in general;
To develop self-confidence to express one's own opinion about gender and to practice true gender equality in all spheres;
To develop skills for critical thinking, discussion, communication, imagination and creativity;
To encourage the fight against xenophobia, discrimination and to promote equal opportunities for employment and gender participation;
To encourage an open mind, a sense of justice and social responsibility;
To develop the capacity of youth organizations and to act as multipliers, creating future projects to promote the values ​​of human rights, non-violence and gender equality.
In order of achieving the aims, during the training course were used non-formal educational methods and activities, such as: brainstorming, case study, small group work, interactive workshops, Forum Theater, etc. While gender, gender-based violence, gender identity and non-formal education were the main topics of the workshops.