"Sport@Street" Local Activities Review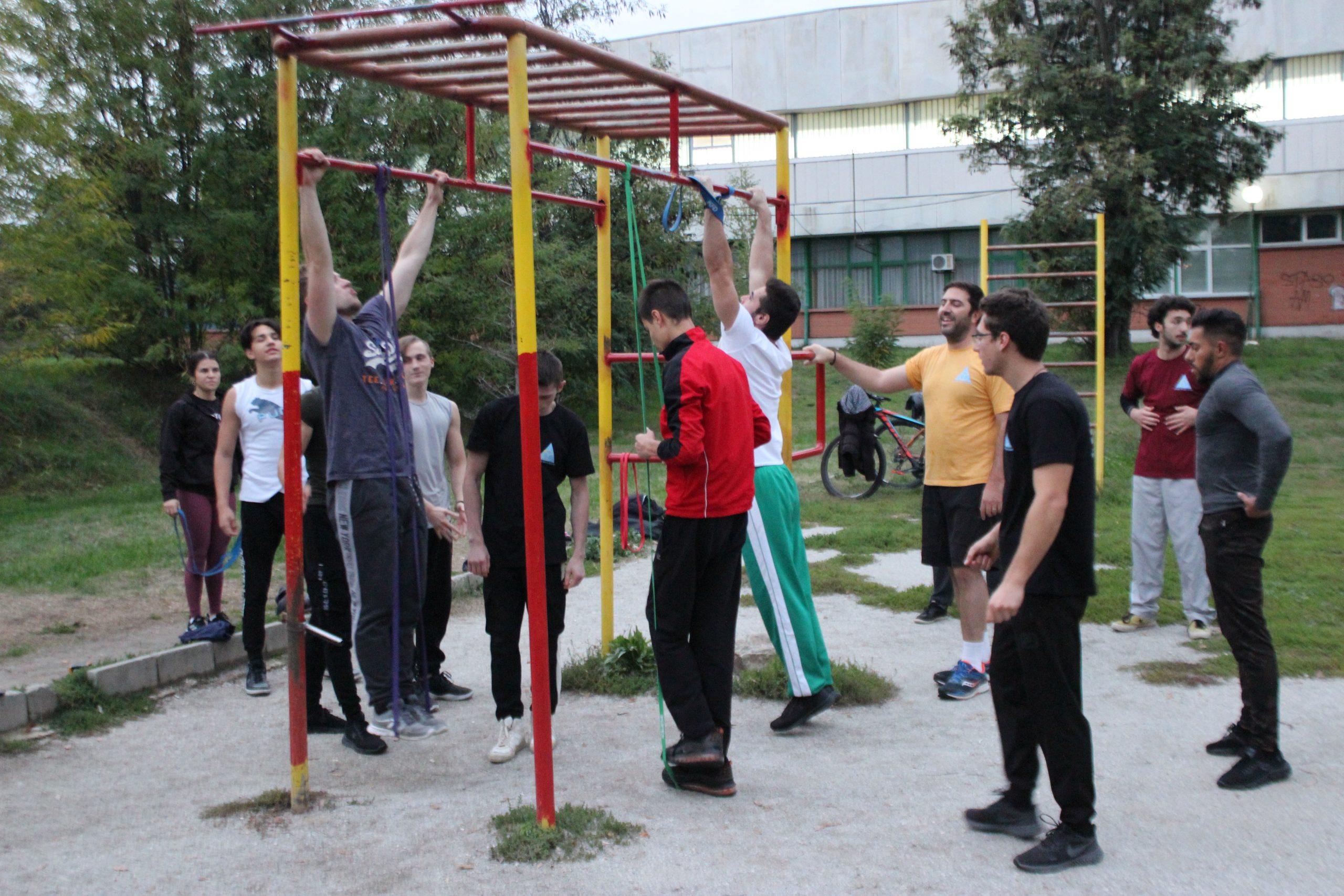 Erasmus+ Sport Activities Project
In the beginning of 2021 we have started with implementation of the "Sport@Street" project which will last until the end of 2022. EKE Bitola in cooperation with partner organizations from Bulgaria, Italy, Latvia and the Netherlands is implementing the Sport@Street project supported by the Erasmus+ youth program of the European Union.
The project include serie of activities in all the partner countries. This autumn, staritng from September to December, during the weekends we have implemented local street workout workshops with young people from all the communities accross the partner organization's countries.
The "Street Workout" movement supports healthy lifestyle through readily available and financially inexpensive means. Thanks to Internet, this sporting discipline is quickly spread throughout the world and Europe especially among young people in urban areas because it's new and financially inexpensive. Street workout is constantly gaining recognition and popularity worldwide, especially among the young people as a social movement and as democratic sporting activity. "Street Workout" is also known as "Ghetto Workout" because of its origin from the ghetto areas in New York.
The theme of the project is to encourage social cohesion among young people through the implementation of outdoor activities in the form of so-called street workout. "Street Workout" is a movement based on exercises by using public facilities, such as equipment in schoolyards or park. The project is opportunity for innovation and reflection to respond the need to deal with the risk of permanent exclusion of young people from underdeveloped areas. The main objective of Sport@Street project is to enhance the social inclusion of young people from deprived urban areas.
More about the project aims and objectives as well as the time frame of all planned activities find here.
In addition, photo gallery from the local activities in Bitola