"Sport@Street" Local Activities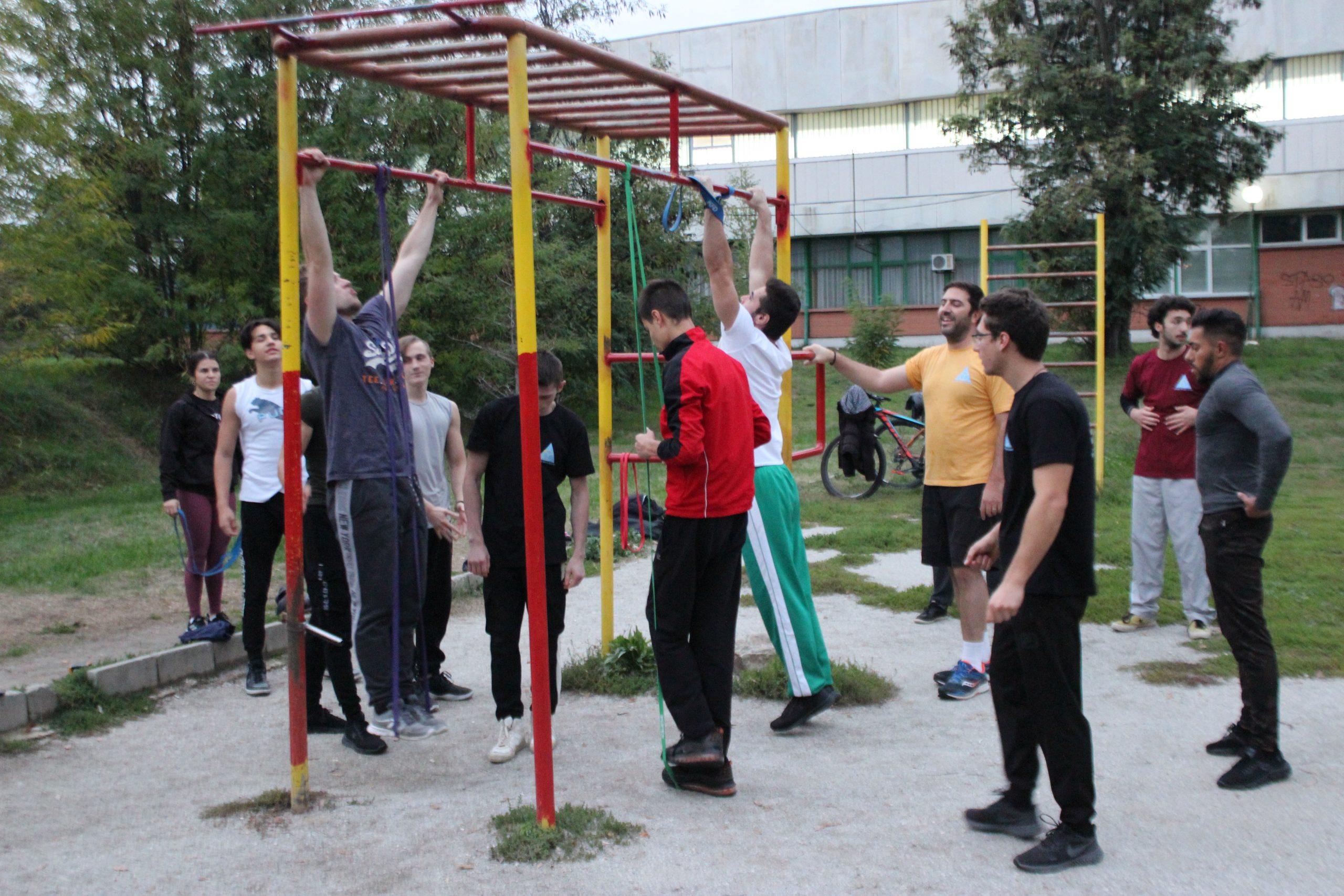 Erasmus+ Sport Activities Project
In the beginning of 2021 we have started with implementation of the "Sport@Street" project which will last until the end of 2022. EKE Bitola in cooperation with partner organizations from Bulgaria, Italy, Latvia and the Netherlands is implementing the Sport@Street project supported by the Erasmus+ youth program of the European Union.
The "Street Workout" movement supports healthy lifestyle through readily available and financially inexpensive means. Thanks to Internet, this sporting discipline is quickly spread throughout the world and Europe especially among young people in urban areas because it's new and financially inexpensive. Street workout is constantly gaining recognition and popularity worldwide, especially among the young people as a social movement and as democratic sporting activity. "Street Workout" is also known as "Ghetto Workout" because of its origin from the ghetto areas in New York.
More about the project aims and objectives as well as the time frame of all planned activities find here.
In addition, you can fins photo galleries from the local activities in all the counries involved in the project:
N.Macedonia: